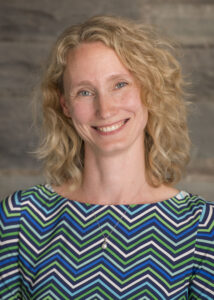 Jessi Beatty, PhD, LP is a fully licensed clinical psychologist who is passionate about supporting children and adolescents' mental health and development. In addition to helping kids fill their 'mental health toolbox' with strategies and skills, Jessi also provides parents with tools to help their family reach their full potential and strengthen their connections. Jessi helps clients of any age identify their core values and works to set up a safe environment to support learning new coping skills, develop insight, and problem-solve while incorporating humor and fun to enhance learning. Above all, she believes that therapy is a collaboration in which the therapist and client work together to establish the therapy structure, goals, and approach that will be most beneficial. Jessi recognizes the importance of examining the whole person, looking beyond current difficulties to understand the unique set of strengths, relationships, cultural and home context, as well as school or work environment.
Jessi has specialized training in a broad array of research-supported treatments, including Cognitive Behavioral Therapy, Dialectical Behavioral Therapy, Motivational Interviewing and Acceptance, and Commitment Therapy. Jessi is highly invested in continued learning, always seeking out new training opportunities to widen her intervention techniques and approaches. Individuals and families experiencing anxiety, depression, emotional/behavioral difficulties, anger management, trauma and loss, ADHD, social skills difficulties, parenting challenges, and substance use/ addiction find lasting change and relief in working with Jessi. She often works with families experiencing significant life transitions such as divorce or bereavement. When working with younger clients she supplements evidence-based therapies by incorporating art, mindfulness, and games into her practice and actively involves parents in treatment, to ensure gains are sustained. Jessi is continually reviewing new research in treatment and learning research-supported treatment to ensure she is delivering services that create lasting relief and change.
Jessi received her Bachelor of Science Degree in Psychology from Michigan State University, and her Masters and Doctorate degrees in Clinical Psychology at Wayne State University. Upon completion of her doctorate, Jessi attended an internship at Hawthorn Center in Northville, MI, an inpatient hospital, and then pursued further training at Children's Hospital of Michigan in Detroit working in the Diabetes and Myelomeningocele clinics. Prior to joining Monarch, Jessi held teaching appointments and worked as a Research Scientist at Wayne State University where she coordinated research studies that developed brief interventions for pregnant and postpartum women designed to reduce substance use and mental health risk. She has published many peer-reviewed articles and is a member of several professional organizations including the American Psychological Association, Michigan Psychological Association, and International Network on Brief Interventions for Alcohol & Other Drugs.