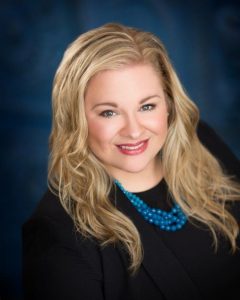 Dr. Julie Braciszewski, Ph.D. is a fully licensed clinical psychologist and is the owner and director of Monarch Behavioral Health, PLLC. She is passionate about helping children, adolescents and adults address their mental health needs and move toward their true potential. Dr. Julie is continually reviewing new research in treatment and evaluation to deliver services that are tailored to your needs, but also optimally effective to create lasting relief and change.
Dr. Julie has specialized training in a broad array of research-supported treatments, including Cognitive Behavioral Therapy, Acceptance and Commitment Therapy, Dialectical Behavioral Therapy and Motivational Interviewing. Individuals and families experiencing challenges including anxiety, OCD, depression, ADHD, emotional/behavioral difficulties, relationship distress, reactions to trauma and/or stress, developmental delay, learning difficulties, and parenting find lasting change and relief in working with Dr. Julie.
Using the latest research and technology in psychological testing, Dr. Julie conducts in-depth evaluations to help clarify the diagnosis and inform medical, therapeutic and academic intervention. Dr. Julie greatly enjoys helping parents advocate for their children by attending school meetings to help teachers and administrators gain insight into your child's learning, emotional, behavioral or developmental challenges.
Dr. Julie feels very fortunate to have experienced truly remarkable professional and training experiences. After completing her Bachelor of Science Degree in Psychology at the University of Michigan and working at the Center for Community Research at DePaul University in Chicago, IL, Dr. Julie completed her Master's and Doctorate degrees at Wayne State University and completed her internship at Hawthorn Center in Northville, MI. Dr. Julie then went on to pursue further specialized training in pediatrics and neuropsychological testing at Brown University's Warren Alpert Medical School and Bradley Hospital's Early Childhood Clinical Research Center in Providence, Rhode Island. After completing her Post-Doctoral Fellowship, Dr. Julie directed Child and Adolescent Services at Rhode Island Cognitive Behavioral Therapy. Dr. Julie is excited to extend these experiences to individuals, families, and organizations in need in the Metro-Detroit area.
Listen to Monarch Behavioral Health's Director, Dr. Julie Braciszewski, talk about important mental health issues on Michigan Radio's Stateside Show with Cynthia Canty
Anxiety in Children is on the rise: What Can Parents do?
How Do You Know When It's Time To Seek Mental Health Treatment