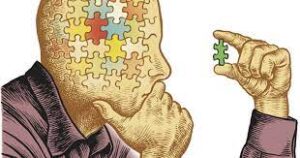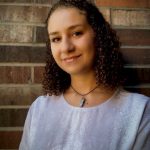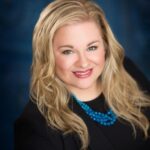 In my last blog post, "Emotions are the Solution, Not the Enemy" I explained the importance of accepting
all emotions, even the most difficult ones, and tuning in to what they might be telling us. In this blog post, I will expand on the mind-body connection and explain how our thoughts impact our emotional experiences and sometimes make us feel worse than we need to. Just like emotions are our constant companions, our thoughts are also always in our mind, telling us stories about ourselves, others, and the world around us. Sometimes, we discover that our thoughts fall into unhelpful patterns that can trick us into believing something that is not necessarily true. These unhelpful thoughts can trigger difficult emotions and interact with emotions to make us feel worse about situations. By learning how to recognize patterns of unhelpful thinking, we can learn how to explore and manage our thoughts. If we can take a step back from our thoughts, we might be able to look at things from a different view and feel better about ourselves, others, and the world around us.
We think in patterns
As human beings, we develop habits and patterns of doing things in our daily lives. Our thoughts tend to
form habitual patterns in the same way! Our brain is built to recognize patterns and themes that help us make connections between new situations and old information/experiences. Recognizing patterns helps us make quicker judgements, predict outcomes, and make informed decisions. For example, this is one way that we determine if a situation seems safe or dangerous, by making connections between the current and past environments/experiences. We learn from our experiences and apply that information to make interpretations and decisions as we approach new situations. Our thought patterns are shaped through our environment, experiences, relationships, and cultural/social beliefs. Thought patterns work as a general framework that impacts and filters the way we tend to think about ourselves, others, and the world. These thought patterns affect the way we interpret situations, which leads into how we feel and what we do about those situations. These patterns can make us habitually interpret situations in a way that causes us to feel badly about ourselves, other people, and the world around us. While some thinking patterns keep us safe, result in healthy relationships, and lead us to make great decisions, others cause us to make incorrect assumptions that negatively impact our feelings, relationships, and decisions. By paying attention to our patterns of thinking, we can learn how to take a step back from our thoughts and try to look at things from a different perspective.
The Mind-Body Connection: Thoughts make our bodies react
In my last blog post, "Emotions are the Solution, Not the Enemy" I explained that our thoughts, emotions, and behaviors are connected, and all interact with each other. Thoughts and interpretations trigger our brain and body to feel related emotions. Imagine that you are giving a speech that seems to be going well, and you see someone in the room laugh. You might think that the person is making fun of you, which would make you feel embarrassed, anxious, sad, or angry. That thought would trigger those emotions in your brain and body, and you might feel your heart start to beat faster, your face flush red, and butterflies in your stomach. That person may have been laughing at something completely unrelated, but the thought you had in that moment triggered your brain and body to feel uncomfortable emotions. By paying attention to our thoughts and feelings,  we can notice how they are connected,and we can recognize when our thoughts may be contributing to our difficult emotions.
Automatic thoughts
An automatic thought is the first thought that pops into our mind. They are super fast and, sometimes, super sneaky because they usually follow our thinking patterns and can heighten unhelpful emotions. Automatic thoughts can also be colored by the emotions we are already feeling. Using the example from above, if you were already feeling nervous about giving the speech, then there was a higher chance that you would have thought that the person laughing was making fun of you. If you are already irritated, your automatic thoughts will fall into anger patterns. If you are feeling socially disconnected… your thoughts will fall into patterns of social anxiety and withdraw. These automatic thoughts can feed into difficult emotions like throwing gasoline on a fire. Automatic thoughts often fall into common patterns of distorted, unhelpful thinking "traps" (also called "cognitive distortions"). Unhelpful, distorted thoughts may not be accurate, or they may be exaggerated, as we assume things without considering all of the possibilities. When we experience automatic thoughts, we often only pay attention to information that makes us believe the thought. As a result, we ignore other information that might show us that the thought is not necessarily true. You can see how this spiral of thought trap, heightened emotion, attending to limited information, and further thought trap can result in intense emotions than can spiral out of control. But, the good news is that we can learn to notice our thoughts and change our thinking patterns. No more unconscious emotional spiraling!
Automatic thoughts and unhelpful thinking traps
People tend to believe their thoughts and feel that they are 'correct' or 'true'. We often believe the first thought that pops into our mind, and we fail to consider all of the possible explanations of a situation. We only pay attention to the information that fits into our thought pattern, and we miss other information that may tell us something different. By believing our thoughts are always right and true, it gives our emotions full reign to direct our moods, decisions, and interactions. However, if we acknowledge that our  thoughts are just our interpretation of a situation or event, based on our life experience, colored by our current emotional state and thinking patterns, then we are free to second guess and even correct our thinking patterns. These thought patterns often fall into easy-to-identify traps.
Examples of common unhelpful thinking patterns/traps:
Below are descriptions of common thinking traps, as well as a related automatic thought that someone might have in response to the following situation: You see your friend walking toward you on the sidewalk. You wave at them, but they don't wave back. Thought trap: Personalization: Taking things personally when the situation might not have anything to do with you. This can include things like blaming yourself for something that you had no fault in or assuming that someone is purposely doing something to you. Automatic thought: My friend purposely ignored me when I waved at them. Thought trap: Mind reading: Assuming you know what others are thinking or saying about you. Automatic thought: My friend didn't wave back at me; they must think I'm annoying or weird. They don't really like me. Mental filtering: Only paying attention to certain information or details in a situation. Automatic thought: They didn't even wave at me. (failing to notice that they smiled at you instead). Catastrophizing: Assuming the worst possible scenario. Automatic thought: My friend didn't wave back at me…they must not want to be my friend anymore. Nobody ever wants to be my friend. If you believed any of the unhelpful automatic thoughts in response to your friend not waving back, how would you feel? You would likely feel sad, embarrassed, angry, or anxious. You might then want to ignore them or yell at them. By noticing automatic thoughts and thought traps, we can recognize when our thoughts are causing us to feel unnecessary difficult emotions and act in ways that can hurt ourselves and others.
*Click on this link to see a longer list of common unhelpful thinking patterns/traps:
https://www.animalsamplified.com/thinking-traps/
Challenge your thoughts: Calm your mind
When we get used to acknowledging our automatic thoughts and identifying thought traps, we can challenge those traps. This enables us to look at all possible sides of a situation, to determine whether certain thoughts are exaggerated or inaccurate, and help us to think in a more balanced way. This is not to say that all of our thoughts are incorrect, but we gain a great deal of power when we can identify ones that are. When we can decide if the thoughts fit into a thinking trap, we can explore and challenge them. We can challenge and reframe unhelpful thoughts guiding our emotions, decisions and relationships to a healthier place. Some general questions you can ask yourself to explore your thoughts and see if there are any steps to take to gain more information: Are there any other ways I can look at this situation or myself? What evidence do I have to support this thought? Am I looking at the situation from all angles? Am I assuming the worst? Am I assuming I know what they are thinking or feeling? What can I do to see if my thought is true? Let's return to the same example from above. Maybe your friend didn't see you or maybe they were having a rough day and did not feel like waving at anybody. Maybe they smiled at you instead of waving back, and you didn't notice them smile so you thought they ignored you. Perhaps if you asked your friend what happened, they would tell you they didn't see you, they were having a rough day, or they smiled at you instead. After thinking about the different possible explanations or taking action to find out more information about what happened, instead of feeling embarrassed, angry, or sad, you would probably feel much better about the situation. You would see that they didn't ignore you on purpose and that there was nothing to worry about. Exploring and challenging automatic thoughts can alleviate a lot of anxiety, mood troubles and relationship distress.
Putting it all together
Combining the physical coping strategies from our last blog post, "Emotions are the Solution, Not the Enemy" and the thought-related strategies from this blog post can help you calm your body and mind. It can be difficult to think clearly when your body feels so worked up! When your emotions feel strong, it is often helpful to first use the physical relaxation skills to calm your body, and then explore your thoughts to calm your mind. Don't be discouraged if you find it difficult to practice any of these strategies. It's important to be patient and compassionate with yourself and keep practicing! Practicing these skills is like building a muscle; the more you use them, the stronger they will get! If you ever feel like your emotions and/or thoughts are becoming too much to handle on your own, don't be afraid to seek professional help. It takes a very strong person to admit they are struggling and to ask for help, and we are always here for you!