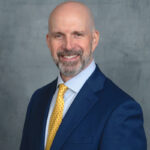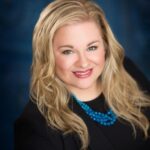 The holidays are here and for many people that means that they are feeling higher levels of stress than usual. In a survey published by the American Psychological Society, 61% of respondents reported that the holidays were a significantly stressful time for them. One of the most challenging holiday stressors is managing our relationships this time of year. But why can our relationships with friends and family be so challenging during the holiday season and what can we can do to ease this stress?
Why Are Relationships More Strained During the Holidays?
First, it can be difficult to meet the expectations that people in our lives have regarding the holidays. Our family, friends or significant others may want us to attend a certain get together or buy a particular gift. We may end up feeling like we disappointed them if we are unable to anticipate or meet these expectations. We also often set very high expectations ourselves, leading to stress and relationship conflict. Second, the heightened pressure of the holidays can worsen already existing relationship stressors. The patterns and dynamics with people that you struggle to get along with during the rest of the year may be much more pronounced during the holidays. Third, the holidays often remind family members of loved ones who they have lost. This contributes to an emotionally charged environment that can be difficult to navigate while we are busy with a hectic holiday schedule. The good news is that there are some things that we can all do to better manage relationships during the holidays:
Actively Manage Expectations
You have the opportunity to align your expectations with your situation and clearly communicate. Unspoken expectations are often unmet expectations. Be clear about what you want and ask others directly what they want. However, it is also important to remind yourself that holiday stress is often related to unrealistic expectations that nobody can live up to. Do not take on the responsibility of creating an ideal holiday experience for your family, friends and/or partner. Everything is not going to go perfectly, and you must remind yourself that perfectionism steals opportunities for connection and joy.
Encourage Healthy Interactions
A lot of interactions this time of year aren't really under our control, and this can cause increased stress. However, we can contribute to creating a healthier and less stressful environment for the holidays. You can choose what you focus on, what your emotional reactions are, and how you respond to others. This time of year, it reduces stress to focus your energy on finding even small things that grow gratitude. In stressful relationships, you can search for what you might have in common, instead of differences that drive you apart. We also often have to practice more 'letting go' and acceptance at the holidays than is typical. Giving up control and practicing radical acceptance can actually help you cultivate healthier interactions. You can, however, influence others' behaviors and interactions with how you choose to regulate your emotions and respond. You can also consider asking everyone at a holiday gathering to share something that they are grateful for. Research tells us that expressing gratitude is correlated with improved stress management and reduced conflict.
Take care of yourself
'Tis the season for holiday treats, drinks, stuffed stockings late nights and latkes. While this can fill us up with joy, this deviation from our typical routines can also take a physical and mental toll. It is important to remember that we cannot be at our best for family and friends if we are not attending to our own psychological and physiological needs. Take time to exercise, meditate, or engage in other stress management techniques. When we are juggling busy holiday schedules it can be easy to overlook the basics, like drinking enough water and getting adequate sleep. Make sure that you attend to your emotional and physical needs so that you can enjoy your holiday time with the people that are important to you.
Make time and space for grief
Whether you've lost someone recently or are grieving a lost relationship, making space and time for grief is important during the holidays. This space allows us to recognize and validate the experience and not let it overshadow opportunities for joy and connection. Take time to purposefully commemorate and honor your loss and find moments to connect with others around this loss.
Seek Support
Reach out; the people around us often do not realize that we are struggling. Identify a family member or friend that you can talk to when you are feeling stressed. They may be going through a similar experience, and you can support each other. Research shows that when people are feeling stressed, they often feel isolated, and this makes the situation worse. Reach out and let someone know that you are feeling stressed. And of course, give us a call –we are here for you and want you to have a great holiday season.