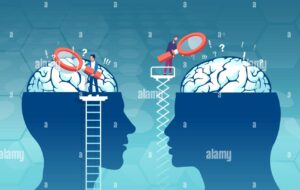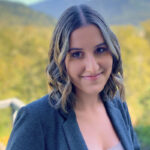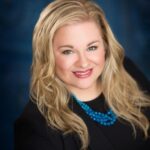 Some people may think that ADHD is just a set of habits or a quirky personality type, but the truth is far more in-depth and interesting ADHD is a neurodevelopmental disorder that first appears in childhood and continues to affect individuals throughout adulthood. The label neurodevelopmental means that ADHD stems from differences in brain development. These differences in brain development result in difficulties with emotional and behavioral control as well as the brain processes responsible for planning, organizing, and executing tasks. Of course, most people have difficulties with inattention, overactivity, or impulsiveness at times. What distinguishes individuals with ADHD from those without the disorder, is the far greater frequency and severity with which these behavioral and emotional patterns occur, and the far greater impairment these difficulties cause in many areas of life, such as school, home, work, and relationships. ADHD is primarily a disorder of the cognitive abilities needed for self-regulation. These cognitive, or mental abilities are called executive functions and are the fundamental brain processes responsible for organizing goal driven behavior and inhibiting impulses. Individuals with ADHD struggle to remember what needs to be done, make a plan, conceptualize and manage time, remember and follow constraints and rules, identify ways to overcome obstacles, and experience extreme variability in their responses to situations. They also struggle to switch between tasks or situations, inhibit off task or ineffective behavior, and modulate emotional responding. Getting an accurate diagnosis of ADHD can be tricky because several other disorders have overlapping behavioral and emotional symptoms. Because of this, it's important to understand how we know ADHD is a real disorder, and how we go about making an accurate diagnosis.
How do we know that ADHD is a REAL disorder?
Many people ask, how do you know ADHD is a real disorder? How do you know these difficulties aren't just 'bad' behavior, 'bad' habits, or a 'difficult' personality? To answer this, we turn to the last several decades of brain research on ADHD. Research clearly and repeatedly indicates that the ADHD brain is developing differently from the non-ADHD brain. When we look at groups of hundreds or even thousands of ADHD brains compared to non-ADHD brains, the differences in brain development between the groups are very clear. This profile of brain development differences is distinct and does not mirror any other disorder or injury. It is incredibly important to dispel any ideas that ADHD is due to an individual simply not trying hard enough or poor behavioral management. Instead, individuals with ADHD, and parents raising kids with ADHD, are often the hardest working people in the room! So why can't we diagnose ADHD with brain imaging like a CAT scan or MRI? The truth is, ADHD affects several areas and functions of the brain and is a disorder with a wide range of symptoms and presentations. Although we can tell the difference between groups of brains very clearly, when just looking at one individual's brain imaging results, the information just isn't enough to 'see' ADHD clearly. This is actually the case for many medical disorders and diagnoses that originate or involve the brain. Many disorders can not be detected by brain imaging alone and require further testing, often by a psychologist or medical professional. To diagnose ADHD we use a battery of tests that assess these specific areas of brain functioning, and also rule out all other disorders that have common symptoms with ADHD, such as anxiety disorders and learning disorders. This type of assessment, a neuropsychological assessment, is an accurate way to diagnose ADHD in both children and adults.
What Causes ADHD?
Research suggests that ADHD is a result of one or more issues that affect brain development. In the majority of cases, ADHD brain differences are due to genetics; inherited from parents. In recent years, specific genes and gene mutations have even been identified as likely causing or contributing significantly to ADHD. However, in a minority of cases, brain development delays are due to subtle brain injuries or exposure to substances or toxins that occurs during gestation, birth, or early childhood. We also know that getting the correct treatment helps brain areas affected by ADHD to develop further.
How are ADHD brains developing differently?
We know ADHD is a real disorder and that ADHD brains are developing differently, but in what ways? The brains of individuals with ADHD have structural and functional differences, as well as differences in brain chemistry when compared to typically developing brains.
Brain Activity
Studies using an electroencephalograph (EEG), which measures brain activity, indicate that the electrical activity in brains of children with ADHD is lower than that of typically developing children. Specifically, children with ADHD have an increased amount of slow-wave brain activity which is often associated with immaturity of the brain, drowsiness, and lack of concentration. Children with ADHD have also been found to have less blood flow to the frontal area and in the caudate nucleus, which is important in inhibiting behavior and sustaining attention. Now, you might be wondering how is it that children with ADHD, who appear more active and energetic than children without ADHD, could have brains that are less active? The areas of the brain that are less active in those with ADHD are those areas that are responsible for inhibiting behaviors, delaying responding to situations, and permitting us to think about our potential actions and consequences before we respond. The less active these centers are, the less self-control and self-regulation an individual will be able to demonstrate. Thus, these areas of underactivity result in more difficulty regulating emotional and behavioral responding.
Brain Chemistry
Neurotransmitters are the chemical messengers in the brain that help transmit information from one nerve cell to another. Individuals with ADHD appear to have less of these messengers, or cells in the brain are less sensitive to them. Specifically, evidence seems to point to a problem in how much dopamine (and possibly norepinephrine) is produced and released in the brains of those with ADHD. Therefor, stimulant and non-stimulant medications, used to treat ADHD, work to make more of these chemical messengers available. This helps with communication between brain centers and structures and produces significant improvements in behavioral and emotional regulation of those with ADHD.
Treatment of ADHD: There's Hope!
Individuals with ADHD posses a great many strengths such as creativity, ability to hyper-focus on tasks and areas of great interest, and less traditional problem-solving approaches. Evidence-based treatment for ADHD often includes medication prescribed by a medical practitioner, as well as Cognitive Behavioral Therapy (CBT) and parent support. Those uncomfortable with medication often engage in CBT alone and experience a great deal of improvement. While CBT helps the individual develop coping strategies and effective patterns of thinking and behaving, treatment also focuses on building personal strengths and positive identity. Although ADHD is a lifelong neurodevelopmental disorder, and symptoms generally persist into adulthood, we do know that children who are treated with medication and therapy (specifically cognitive behavioral therapy with parent support) have the best outcomes in adulthood. Medications and evidence-based therapy appear to improve brain volume and connectivity over time, implying that engaging in treatment may actually help the brain maturation process. The interaction of increased learning opportunities due to proper treatment also has a positive impact on brain growth and connectivity. As an individual with ADHD obtains treatment, they are actually changing their brain! Treatment for pediatric ADHD should also include a parent component. Parenting support focuses on developing parenting practices and strategies, as well as household structure that support the functioning and growth of a child with  ADHD. Kids with ADHD often do not respond to typical parenting strategies and need more ADHD specific support. And finally, treatment for ADHD also involves receiving support and accommodation in the school and/or work environment. Those with ADHD can flourish when they are working simultaneously to use effective coping and capitalize on their strengths.