Spring Cleaning–Reset, Refocus, and Renew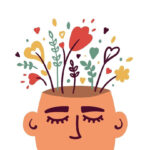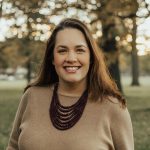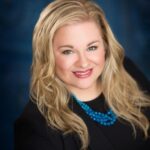 After being cooped up inside for the long winter, there is a definite appeal to the idea of spring cleaning. Just as we long to shed the layers of heavy clothing, our belongings can start to weigh on us as well and we may feel the urge to declutter and strip down to basics in our surroundings.
Clutter & Mental Health
In fact, clutter can be a cause or a result of mental health distress. Several studies have shown the negative effects of clutter on our well-being, stress levels at work, and even our parenting (Dao & Ferrari, 2020; Roster et al, 2016; Thornock et al. 2013). When someone struggles with anxiety, depression or ADHD, it can be challenging to keep up with housework due to fatigue, difficulties concentrating, low motivation and other symptoms. Eventually, one's physical spaces may reflect that inner turmoil and dysfunction.
Starting Small has Big Effect
Small spring-cleaning tasks can have a positive effect on your mental wellness. Cleaning your space can give you a sense of accomplishment as well as provide a calm, relaxing place to work or live. Starting small by tackling just one drawer or one closet can help keep things from feeling too overwhelming and can also motivate you to keep going. Give yourself time limits, like 15-minute blocks of work time, so small tasks don't develop into full afternoon stress cleaning sessions.
Involve Others
As always, asking for help is encouraged! Get your partner or family members involved. A one-time professional house cleaning or an appointment with a professional organizer might be a thoughtful gift to yourself, a friend or loved one. If you have the financial means to hire a cleaning service, it can be a helpful way to outsource a task you dread and free up time for more meaningful spring-cleaning pursuits.
This can be a freeing time of year with opportunities to address our mental health in really effective and sustainable ways. Working in small, yet achievable ways to clean and organize our environment can have a measurable and lasting impact on our mental health.
References:
The Negative Side of Office Clutter: Impact on Work-Related Well-Being and Job Satisfaction Trina N. Dao and Joseph R. Ferrari, North American Journal of Psychology, 2020, Vol. 22, No. 3, 441-454.
The dark side of home: Assessing possession 'clutter' on subjective well-being, Catherine A. Roster, Joseph R. Ferrari, M. Peter Jurkat, Journal of Environmental Psychology, Volume 46, 2016, Pages 32-41, ISSN 0272-4944.
The Direct and Indirect Effects of Home Clutter on Parenting: Carly M. Thornock, Larry J. Nelson, Clyde C. Robinson, Craig H. Hart, Family Relations,  2013