Men's Health: Strength & Courage in Pursuit of Mental Wellness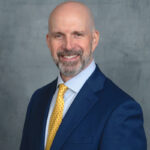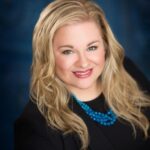 Currently, men are experiencing mental health distress at alarmingly high rates. This distress may look different than stereotypical anxiety or depression, but causes just as much disruption in life. Research tells us that men tend to focus distress outward, engaging in externalizing behaviors such as initiating more relationship conflict, throwing themselves into work, using alcohol or other substances, and/or increasing time spent on 'escape' type activities such as video games.  Despite how disruptive these behaviors might be to their lives, men are far less likely than others to seek help. One of the main reasons is due to the stigma associated with seeking mental health services. Though there has been notable progress in reducing the stigma of seeking mental health services in recent years, there is still much work to be done.
Where Does Stigma Come From?
On average boys receive less social emotional coaching as compared to girls. Throughout childhood, adolescence, and into manhood, men receive messages that often inhibit and even punish genuine emotional expression and help seeking. This creates significant barriers to acknowledging distress and seeking effective help. In fact, we know men are currently suffering from high rates of anxiety and depression. In a 2021 survey, 82% of U.S. men ages 25-45 reported moderate to severe feelings of stress, 73% reported symptoms of anxiety, and over 61% reported symptoms of depression. Given that the last several years have increased most individual's stress, and mental health distress is at an all time high, we must battle the stereotypes that keep men from getting effective care.
A research article published earlier this year in the American Journal of Men's Health addresses this important topic. The authors reviewed published research from the past decade on the stigma surrounding men's mental health. They reported that a consistent finding was that men frequently internalize a stereotyped male identity that assumes that being a man means being strong, self-reliant, and healthy. Internalizing means that men often self-identify with and judge themselves against these 'standards'. These same stereotypes view men with mental health issues as being weak, inadequate, and unmanly. These stereotypes contribute to stigma that creates a barrier for men to access and engage in mental health treatment.
The good news is that all men can play a valuable role in reducing this stigma. The authors describe three promising strategies to pursue.
Peer Support Breaks Stereotypes
First, the role of peer support is vital. Men who experience mental health issues can serve as important sources of support for other men who need services. Setting up formal peer support networks are one way that organizations and communities can encourage and facilitate these connections. However, on a more personal level, informing your friends, dad, uncles, neighbors and coworkers that you are experiencing mental health distress and are seeking out mental health support can also facilitate peer support. Sharing your experiences draws these peer support networks together and more men in your life are likely to seek the support they deserve.
Mental Health Literacy Among Men
Second, mental health literacy can be improved by creating opportunities for men to have interactions with mental health professionals that include positive messaging. Consider inviting a mental health professional to deliver a presentation to your company, church, or social group. If you have engaged in mental health support, share your knowledge of the process and services.
Help Seeking is Strong and Courageous
Third, when men seek help for mental health issues we should frame that behavior as strength- based and courageous. Let your sons, brothers, friends, and co-workers know that you support them and view their seeking help as a positive and laudatory action.
Men may be socialized to inhibit emotional expression and may be taught fewer or less varied coping skills while growing up. But this doesn't have to get in the way of obtaining the services and support they need to experience happiness, security, and growth. With rates of mental health distress so high currently, all men have an important opportunity to reduce stigma and play a positive role in helping more people access the care that they need.